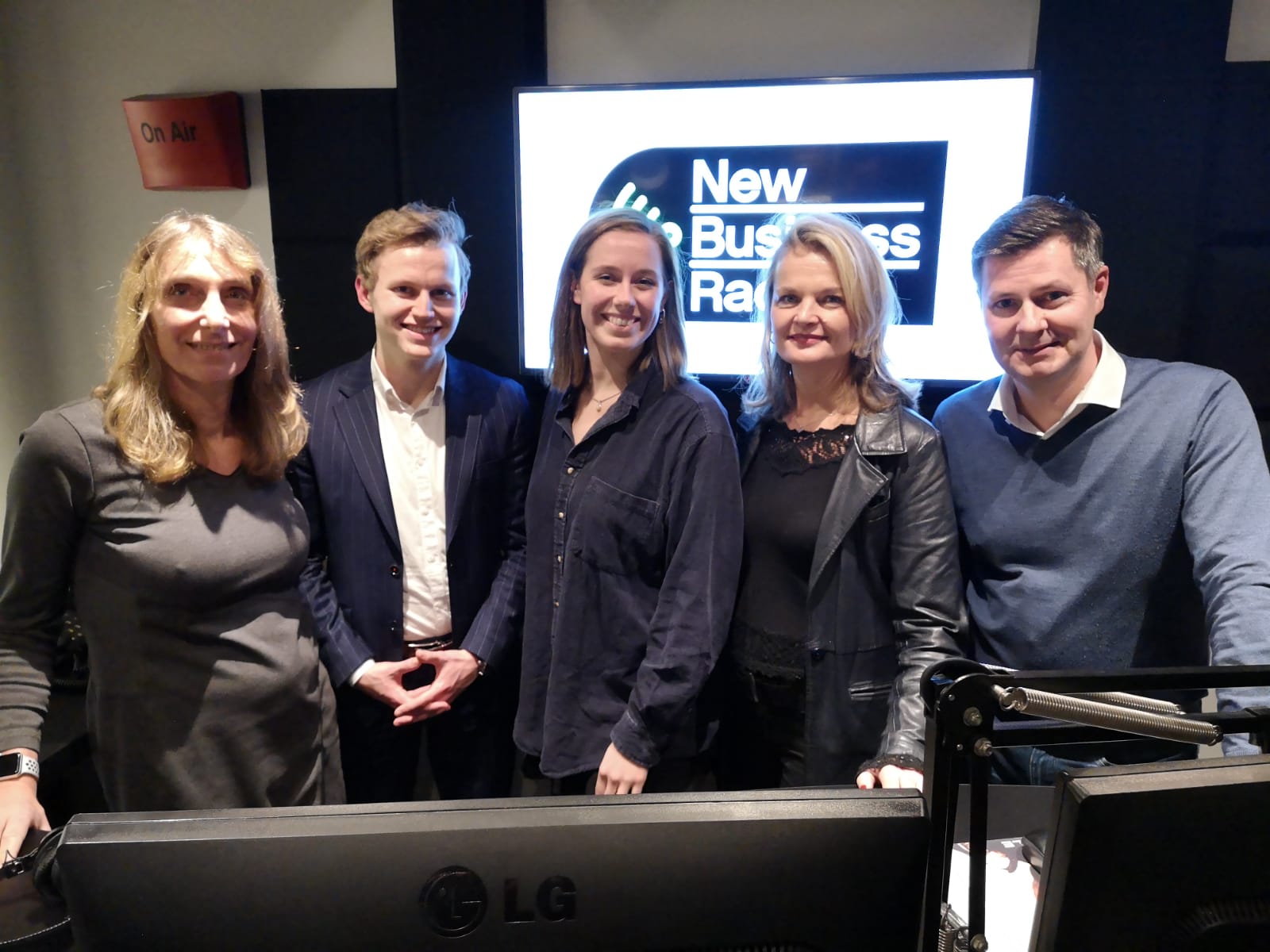 In de uitzending van NieuwBestuur Dutch Circular Leadership ontmoette een leider van nu, een leider van de toekomst. Glenn van der Burg en Mildred Hofkes ontvingen Pallas Agterberg van Alliander en Chiara Schlösser, één van de Future Circular Leaders.
De huidige leider, Pallas Agterberg, directeur strategie van netwerkbeheerder Alliander ging het gesprek aan met de toekomstige leider Chiara Schlösser, Future Circular Leader, master Student Global Business and Sustainability aan de Rotterdamse School of Management, Erasmus Universiteit en adviseur bij de Kleine Consultant.
De columnist van dienst was Werner Schouten, voorzitter van de Jonge Klimaatbeweging. Hij deed ook actief mee in het gesprek over het leiderschap van de toekomst.
Tijdens de uitzending kwamen er drie belangrijke vragen aan bod: Vraag 1: "Als economische groei en winstmaximalisatie geen leidende principe meer is, wat dan wel?". Vraag 2: "Als wij niet gescheiden zijn van elkaar maar verbonden, hoe creëren wij dan een maatschappij waar iedereen zijn/haar plek kan in nemen en wat vraagt dat van ons leiderschap?". Vraag 3 "Zijn circulaire leiders er niet omdat zij binnen het huidige systeem geen kans hebben? Of houdt het systeem stand omdat wij geen circulaire leiders aan de top hebben?".